Welcome aboard from Alberta!

I would assume that the Ivan's reflash would void the warranty on the ECU and possibly any related components. However, from what I have read here on the forum, anyone who has done it was very happy with the results.
__________________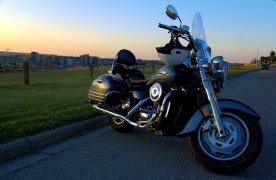 "Sun on my face, wind in my hair, sound of my bike in my ears and peace in my soul..."
VBA Member #01514
2008 "Ultra" Nomad 1600, Candy Plasma Blue